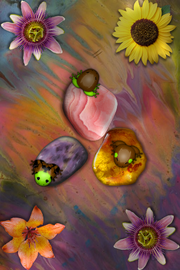 Cocos is a brown base color. It is lighter than the pattern colors Bruna and Cafea.
Cocos frogs are required for several awards:
Cocos Cafea and Cocos Folium are popular awards combinations.
Weekly Sets
Green Garland: Cocos Cafea Pulvillus x3
Thanksgiving 2013: Cocos Ceres Pluma x2
Firefighters: Cocos Aurum Igneous x2
FroYo: Cocos Albeo Coclearis x2
Temple Run: Cocos Aurum Templum, Cocos Aurum Pyramis x2, Cocos Callaina Pyramis
Indian Corn: Cocos Carota Serpentis x2
Veterans Day: Cocos Ceres Velatus x2
Fall Sweaters: Cocos Albeo Floresco x2
Play Ball: Cocos Albeo Adamantis
Hot Dogs: Cocos Ceres Insero
June Bugs: Cocos Carota Obaro x2
Tribal Council: Cocos Albeo Ludo, Cocos Aurum Ocularis, Cocos Albeo Spinae
Ice Cream Sundae: Cocos Cafea Persona
Earth, Fire, Water, Air: Cocos Folium Arbor
Smore: Cocos Cafea Bovis x2
Avacado & Pit: Cocos Ceres Anura
Cigars & Greenbacks: Cocos Aurum Ocularis x4
Mud Skippers: Cocos Bruna Dextera x2, Cocos Cafea Dextera x2
Pumpkin, Pies & Foliage: Cocos Aurum Ornatus
Ad blocker interference detected!
Wikia is a free-to-use site that makes money from advertising. We have a modified experience for viewers using ad blockers

Wikia is not accessible if you've made further modifications. Remove the custom ad blocker rule(s) and the page will load as expected.