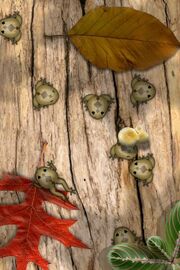 Beige is a light brown frog base color.
Beige frogs are required for several awards:
Weekly Sets
Snakes!: Beige Bruna Serpentis, Beige Bruna Zebrae, Beige Albeo Adamantis
String of Pearls: Beige Albeo Bulla x2
Mud Skippers: Beige Cafea Dextera x2, Beige Bruna Dextera x2
Sumo Frogs: Beige Picea Lucus
Smore: Beige Bruna Amfractus x2, Beige Albeo Insero
Argyle Socks: Beige Bruna Adamantis x2
Autumn Evolution: Beige Folium Ornatus, Beige Aurum Ornatus, Beige Carota Ornatus, Beige Bruna Ornatus

Ad blocker interference detected!
Wikia is a free-to-use site that makes money from advertising. We have a modified experience for viewers using ad blockers

Wikia is not accessible if you've made further modifications. Remove the custom ad blocker rule(s) and the page will load as expected.